r(E)volutionary Woman:
a podcast by and about women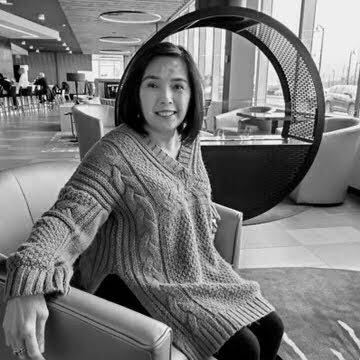 Tes is a long-time blogger and foodie. For the past 10 years, she's focused her blog and work around women's issues. This is her long-form interview podcast. She's lined up women activists and volunteers from around the world to tell their stories and the stories of the women they work with.
Today, Tes talks with Alisha Monique. Alisha is a communications and public relations strategist, specializing in comprehensive strategy development, media relations and brand management. She has served as lead communications counsel and spokesperson for global organizations as well as non-profit and startup organizations.
Throughout her career she has worked in several industries including education, nonprofit, and
hospitality. Some of her most memorable work experiences include curating behind-the-scenes
experiences for top-tier journalists for the Food & Wine All-Star Weekend 2011 in Las Vegas, leading publicity efforts for DICK'S Sporting Goods community marketing initiatives, and coordinating fun events for Wild Turkey Bourbon. Alisha also served as an adjunct delivering lectures on interpersonal communications and public speaking.
Today, Alisha is the proud owner of a New Jersey-based boutique public relations agency that specializes in beauty and lifestyle brands. Her client roster is 100% women and minority entrepreneurs. Past and current clients have been featured in national and regional media including CNN, Insider, FOX Sports, NFL Films, Philadelphia Inquirer and The Business Journals.
Alisha holds a B.A. in Communication Studies from The College of New Jersey and M.S. in
Communication from Drexel University. She is on track to complete her doctorate degree at Drexel University this year.
Website:
https://www.alishamoniquepr.com/
Social Media:
https://www.facebook.com/AlishaMoniquePublicRelations
https://twitter.com/alishamoniquepr
https://www.linkedin.com/in/alisha-m-brown-b983ba16
https://www.linkedin.com/company/alisha-monique-public-relations/
https://www.instagram.com/alishamoniquepr/
Read More »