r(E)volutionary Woman:
a podcast by and about women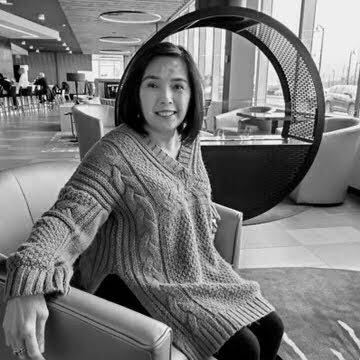 Tes is a long-time blogger and foodie. For the past 10 years, she's focused her blog and work around women's issues. This is her long-form interview podcast. She's lined up women activists and volunteers from around the world to tell their stories and the stories of the women they work with.
Laureen A. Kelley founded LA Kelley Communications, Inc., in 1990, after her child with hemophilia was born. She wanted to provide practical educational materials for families with bleeding disorders. Laurie is the author of 10 books on bleeding disorders, including Raising a Child with Hemophilia and Success as a Hemophilia Leader. She was founder and publisher of the Parent Empowerment Newsletter (PEN) for 31 years, and PEN's Insurance Pulse for 11 years. Laurie also founded Project SHARE, a humanitarian program that donates millions of dollars' worth of blood-clotting medicine annually to impoverished patients in developing countries. She is founder and president of Save One Life, a nonprofit child sponsorship agency for children with bleeding disorders in developing countries.
Laurie was born in Springfield, Massachusetts, and received her bachelor's degree in child psychology from Regis College. She worked as a psychologist with handicapped children and adults for four years before earning her master's degree in international economics and business from the Fletcher School of Law and Diplomacy. Laurie worked for six years as an economic consultant at DRI/McGraw-Hill, before devoting her life to helping patients with bleeding disorders.
To learn about Laurie Kelley:
Facebook: https://www.facebook.com/laurie.kelley.5
Twitter: https://twitter.com/LaurieKelley2
LinkedIn: https://www.linkedin.com/in/laureen-kelley-31bb3b6/
To learn about Save One Life:
https://saveonelife.net
IG: saveonelife
Facebook: https://www.facebook.com/SaveOneLifeOrg/
Twitter: @SaveOneLifeInc
Read More »