r(E)volutionary Woman:
a podcast by and about women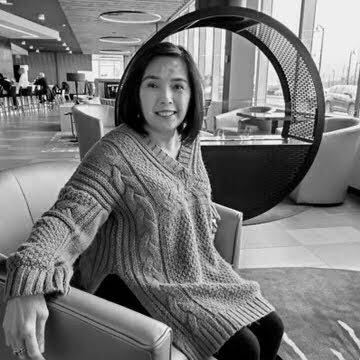 Tes is a long-time blogger and foodie. For the past 10 years, she's focused her blog and work around women's issues. This is her long-form interview podcast. She's lined up women activists and volunteers from around the world to tell their stories and the stories of the women they work with.
Amy Impellizzeri is a reformed corporate litigator, former start-up executive, award-winning author of fiction and non-fiction, and host of the Speak Studio original podcast, I KNOW HOW THIS (BOOK) ENDS. Amy's novels have earned awards and recognition including INDIEFAB Book of the Year awards, the inaugural Francis Ford Coppola Books & Bottles Pick, National Indie Excellence Awards and more. New York Times Bestselling Author, Kristy Woodson Harvey calls her "a standout in the fiction world." Kirkus Reviews (in a Starred Review) compared Amy's latest novel, IN HER DEFENSE to Big Little Lies and called it "crackling courtroom drama." Amy is also the author of LAWYER INTERRUPTED (published by the American Bar Association) and co-author of the newly available HOW TO LEAVE THE LAW, featured in Bloomberg Law, Boston Business Journal and more. New York Times Bestselling Author, Marie Benedict calls HOW TO LEAVE THE LAW "a wise and invaluable guide to lawyers." Amy is a Tall Poppy Writer, a past President of the Women's Fiction Writers Association, a 2018 Writer-In-Residence at Ms-JD.org, recipient of Ms. JD's Road Less Traveled Award, faculty member in Drexel University's MFA in Creative Writing Program, and a frequently invited speaker at legal conferences and writing workshops. Connect with Amy at www.amyimpellizzeri.com.
Updates on Amy Impellizzeri's work:
Her newest novel, BARR NONE, just hit shelves. A few blurbs are included below:
"Impellizzeri's prose is shrewd and evocative …."
-Kirkus Reviews
"The Firm meets the Devil Wears Prada in former attorney Amy Impellizzeri's newest novel, Barr None, about the sacrifices required to succeed as a female attorney at New York CIty's most prestigious law firm. A smart and thrilling page turner you don't want to miss."
-Danielle Girard, USA Today bestselling author of The Ex
"Dark, disturbing, and constantly unsettling. Amy Impellizzeri's deep understanding of the perils of lawyering comes through in this cautionary tale about power, ambition, and the soul-crushing effects of stress and desire. Uniquely structured and instantly cinematic, Barr None is endlessly thought-provoking."
-Hank Phillippi Ryan. USA Today Bestselling Author
"A twisty, jaw-dropping look at the rotten underbelly of a prestigious Manhattan law firm, BARR NONE's tantalizing secrets unfold like the best true crime case. With the deftness and expertise of a former lawyer, Impellizzeri nails every hairpin turn with authenticity, telling a mesmerizing story where corporate law intersects with the darkest of human instincts."
—Emily Carpenter, Bestselling Author of Burying the Honeysuckle Girls
"Razorsharp, Fierce with a capital F and with breathtaking twists, BARR NONE is a force to be reckoned with. Netflix, are you listening?"
-Barbara Bos, Managing Editor, BooksByWomen.org
To learn more about Amy Impellizzeri:
IG/Twitter: @amyimpellizzeri
FB: @impellizzeriamy@gmail.com
Read More »