r(E)volutionary Woman:
a podcast by and about women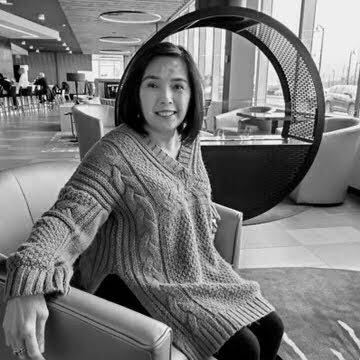 Tes is a long-time blogger and foodie. For the past 10 years, she's focused her blog and work around women's issues. This is her long-form interview podcast. She's lined up women activists and volunteers from around the world to tell their stories and the stories of the women they work with.
Dr. Hilary S. Berger, Ed.D., LPC. is the Founder & CEO of Work Like a Mother®, a nationwide & award-winning career counseling program for women, and is a Mental Health based Career Counselor and a Licensed Professional Counselor. She proudly serves working women, stay-at-home mothers, college students, graduates, and career changers at all stages of their lives. For over 20 years Hilary has passionately counseled mothers to re-build their professional purpose, career competencies, and most importantly their confidence while raising children. Hilary has partnered with indeed.com, pioneered and successfully served close to 3000 women through her solution-oriented comprehensive career counseling system designed exclusively through the unique lens of women's life stages and the realities of mother's lives. She has written articles on the Career Implications for Stay at Home Moms, runs career academies, career boot camps, and intensive career accelerator programs for large and small audiences of women across all stages of life and work. She has been privileged to present the Work Like a Mother® career development model at the global National Career Development Association annual conference and is honored to be interviewed by numerous media outlets to raise awareness about issues facing professional women who become mothers. She has contributed to segments on this topic for TV, Radio, and Print Publications for USA Today, CBS, CNBC, Good Housekeeping Magazine, 1010Wins, Al Jazeera, and News 8 Connecticut, and related podcasts including REvolutionary Woman and Single Process.Me. She is a highly experienced college administrator, counselor, and adjunct instructor in psychology and career services at both private universities and public community colleges. She recently served as a career advisor for Teachers College, Columbia University where she is an alumnus, is now proudly affiliated with Teachers College, Columbia University Alumni Career Coaching Program, and was honored to serve this past year as co-chair for the professional development committee for MNYCCPOA and was the recipient for the 2021 Alva Cooper Award for best practices and most innovative counseling model for women. She is now dedicated to shaping a new narrative and framework for young women in high school and college to have a career roadmap for their future where motherhood is recognized as a legitimate aspect of their career journey She is an advisory board member and instructor for the SHE WORKS program through Connecticut-based, Live Girl.
Linkedin: www.linkedin.com/in/worklikeamother
Facebook: https://www.facebook.com/worklikeamother
Twitter: @WorkLikeMother
Read More »