r(E)volutionary Woman:
a podcast by and about women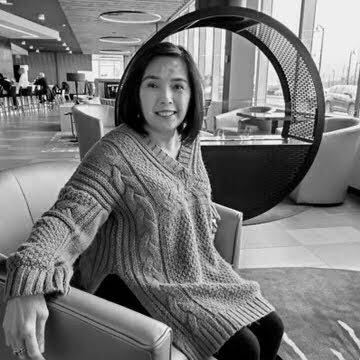 Tes is a long-time blogger and foodie. For the past 10 years, she's focused her blog and work around women's issues. This is her long-form interview podcast. She's lined up women activists and volunteers from around the world to tell their stories and the stories of the women they work with.
Today, Tes talks with Purnima Ramakrishnan. Purnima is a Heartfulness Trainer and the Host of GLOW by Heartfulness Webinar which is a webinar series for women to teach heart-based meditation. She is also a UN awarded journalist, the recipient of the fellowship in Journalism by International Reporting Project, Johns Hopkins School of Advanced International Studies, and recipient of the BlogHer International Activist Award. She is the Chief Strategy Officer at World Moms Network, a Forbes Top 100 Website for Women, uniting women from 30+ countries and 6 continents. She finds joy in meditation and writing, and writes passionately about parenting, womanhood, spirituality, climate, and social change.
To learn more about Purnima:
Facebook: purnima.ramakrishnan.7
Instagram: purnima.ramakrishnan
Twitter: puma_vinod
LinkedIn: https://www.linkedin.com/in/purnimaramakrishnan/
Read More »