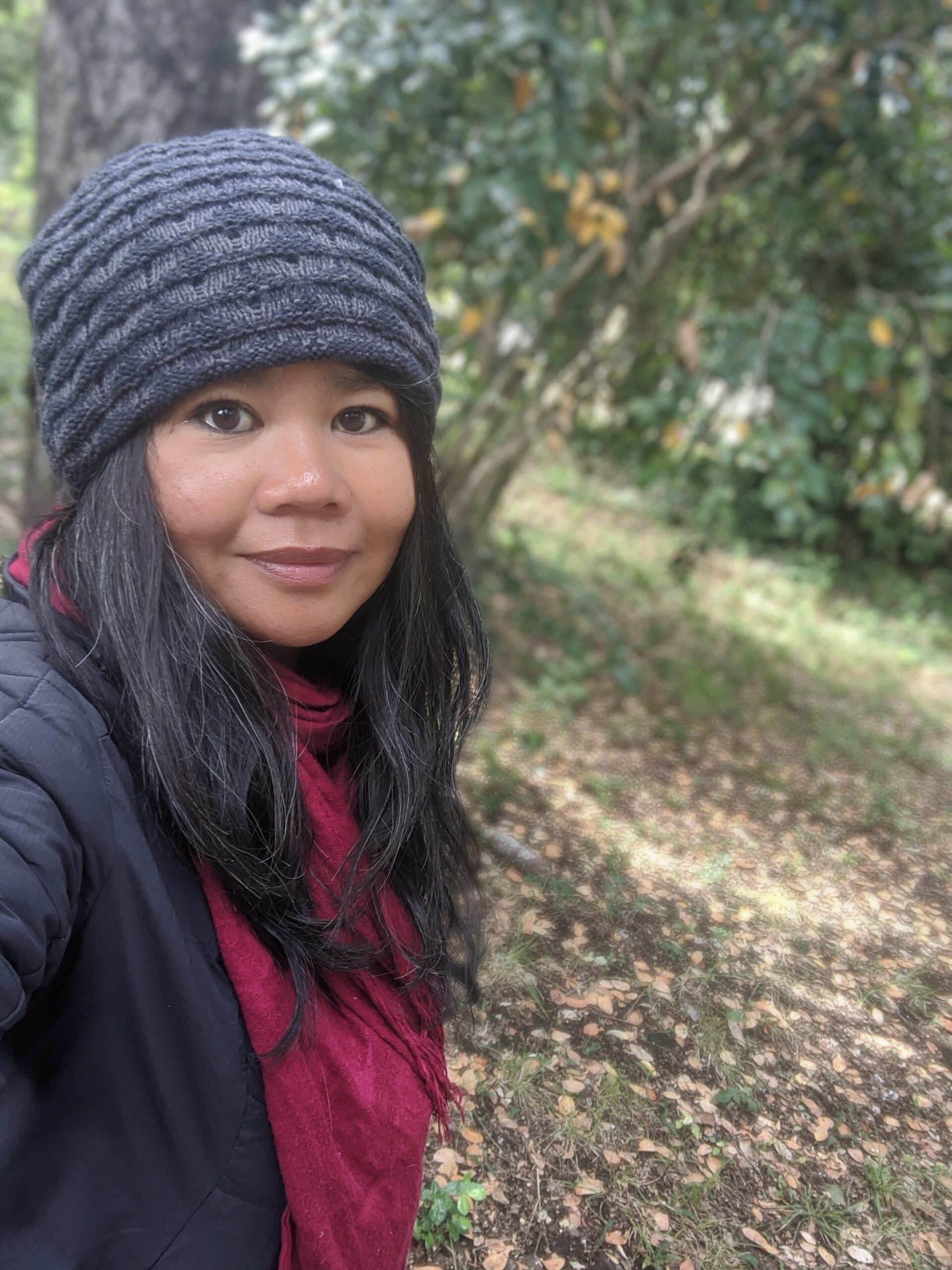 Marinel M. de Jesus, Esq. is a former civil rights lawyer from Washington, DC, who turned her passion for hiking into a full-time endeavor as a social entrepreneur, solutions-focused journalist, and speaker. 
She is the founder of the award-winning media platform, Brown Gal Trekker, and mountain trekking enterprise, Equity Global Treks, both of which aim to elevate the status and roles of women and indigenous communities in the outdoor and travel industries. Marinel is a full-time global mountain nomad and travels to mountain destinations regularly to explore adventure travel initiatives that are community-led and/or focused on female leadership in the industry. 
In 2019, she founded the non-profit human rights organization, The Porter Voice Collective, which aims to advocate for the human rights of porters in Peru, Nepal, and Tanzania and Workforce Equity Tourism as a form of sustainable tourism through the use of storytelling and all forms of media. 
Marinel has written for various outdoor & travel publications such as the Alpinist Magazine, Outside, Fodor's, Backpacker Magazine, Huffpost, and Adventure Journal. She was a Board Member of the American Hiking Society & JEDI Committee Chair from 2020-2022 and a Brand Ambassador for Osprey & AKU Trekking Shoes.
To learn more about Marinel de Jesus, Brown Gal Trekker, Equity Global Treks, & The Porter Voice Collective:
IG: https://www.instagram.com/browngaltrekker/
Facebook: https://www.facebook.com/BrownGalTrekker
Twitter: https://twitter.com/bgtexplorations
To learn more about The Porter Voice Collective, please go to: 
https://theportervoicecollective.org/
The film KM82: The Porter Voices of Peru's Camino Inca is having an advance screening from May 25th-June 8th. To view a private screening of the film, please fill out this registration form: https://docs.google.com/forms/d/e/1FAIpQLSd3LreIMSouDbtUnM53s-XADkDXWxXKbyHuO6Ddv-RsZSRUVw/viewform