r(E)volutionary Woman:
a podcast by and about women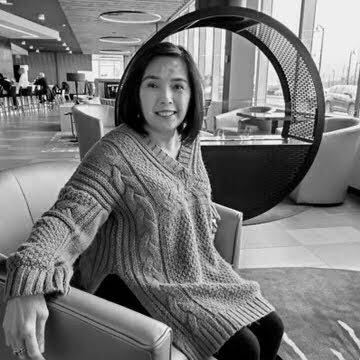 Tes is a long-time blogger and foodie. For the past 10 years, she's focused her blog and work around women's issues. This is her long-form interview podcast. She's lined up women activists and volunteers from around the world to tell their stories and the stories of the women they work with.
Today, Tes talks with Jen Kramer. Jen is a graduate of Purdue University, where she earned a Bachelor of Science in Hospitality and Tourism management. Jen has spent more than 25 years in the private sector working for Fortune 500 companies and in the public sector, coordinating large-scale events for the Mayor's Office of Special Events – working on the Taste of Chicago, the Chicago Marathon, and the White Sox and Blackhawk ticker-tape parades to name a few.
Jen was most recently the Director of Operations for both Chicago Ideas and the WNDR Museum, located in Chicago's West Loop. Additionally, Jen was the Director of University Events at DePaul University and the Director of Special Events at Navy Pier, tasked with re-imagining the Pier's entertainment appeal as part of the largest redesign since Navy Pier's re-opening in 1995.
Jen additionally teaches coursework on Special Events as an adjunct professor at DePaul University. Jen is the past president and largest personal fundraiser of Special Olympics Chicago, a board she's served on since 2002. She grew up in a family where service above self was taught at a very young age, and looks for ongoing ways to make a difference in her community, and in Chicago.
To learn more about Jen Kramer and Year of Love Project
IG: @jkramerica or @yearofloveproject
FB: facebook.com/jen.kramer
Read More »