r(E)volutionary Woman:
a podcast by and about women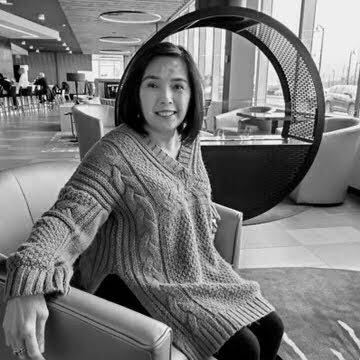 Tes is a long-time blogger and foodie. For the past 10 years, she's focused her blog and work around women's issues. This is her long-form interview podcast. She's lined up women activists and volunteers from around the world to tell their stories and the stories of the women they work with.
My guest today is Ewa Kuc. Ewa was born and raised in Poland. In 2007, after obtaining a master's degree in Childhood Development with a specialization in Mass Media Education, she left Poland to become an AuPair in California, where she has settled, married and had her two daughters.
In 2012 she opened her first business, Ewa Samples Photography, recently rebranded into May The Art Be With You.
In January of 2022, Ewa joined Acton Academy, a network of independent owners of nontraditional schools and has since become the co-founder of Soaring – an Acton Academy – a non-profit private school in Morgan Hill, California.
She also hosts an annual event for kids, Children's Business Fair, where for one day kids can become entrepreneurs and sell their products and services in person to the public.
Ewa is certified:
– Therapeutic Art Life Coach
– Life Story Coach.
She's in the process of obtaining a license for Be Body Positive Facilitator Training and Mindfulness Life Coaching certification.
Her next life goal is to become a Body Image Life Coach for pre-teens, teens, and moms!
To learn more about Ewa:
IG: @ewa_samples
FB for Soaring Acton Academy: https://www.facebook.com/SoaringActonAcademy
FB for Morgan Hill Children's Business Fair: https://www.facebook.com/MHChildrensBusinessFair
FB for May The Art Be With You: https://www.facebook.com/MaytheartbewithyouEwaSamples
Read More »