r(E)volutionary Woman:
a podcast by and about women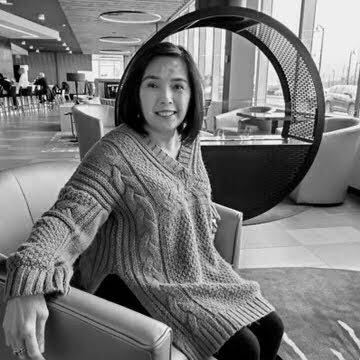 Tes is a long-time blogger and foodie. For the past 10 years, she's focused her blog and work around women's issues. This is her long-form interview podcast. She's lined up women activists and volunteers from around the world to tell their stories and the stories of the women they work with.
GG Stankiewicz grew up in Rhode Island and moved to New York City to pursue her art career.
She attended the Community College of Rhode Island where she received an Associate of Fine
Arts Degree. To continue her art studies GG headed to the School of the Museum of Fine Arts
at Tufts University in Boston, MA where she earned a combined degree, a Bachelor of Fine Arts
and Bachelor of Science in Art Education. GG completed her art studies by achieving a Master
of Fine Arts Degree at the Rhode Island School of Design in Providence, Rhode Island. In
addition to her art practice, she served as a high school art teacher for the New York City
Department of Education. GG has co-founded artist-run organizations: SONYA (South Of the
Navy Yard Artists, Brooklyn, NY) and WBA (West Branch Artists, Walton, NY) and has served
on their events committees, assisting in all phases of planning and organizing community art
walks and art exhibitions for local artists. GG Stankiewicz is the recipient of the 2023 Delaware
County Individual Artist Grant, a re-grant program of the New York State Council on the Arts
with the support of the Office of the Governor and the New York Legislature and administered in
Delaware County by the Roxbury Arts Group. This funding is making it possible for GG to create
her project: Patchwork Landscape, a new body of work inspired by the local nature and
ecology of Delaware County, New York. The artwork will be exhibited with an artist talk at the
Walton Theatre Parlor Gallery in Walton, New York in October 2023. The exhibition dates are
October 7th – November 5th 2023. GG lives in Delaware County New York and her studio and
gallery are in Delhi, New York.
About my art:
I am an abstract visual artist whose artwork is inspired most recently by the local nature existing
in the outdoor world where I live. When hiking the forests of Delaware County New York
experiencing the colors, lines, shapes, textures and patterns from the surrounding environment
they awaken my senses. Seeing the multiple horizons of the Catskills foothills, hearing the
sounds of running water from a nearby stream, glimpsing a pair of foxes, deer and other wildlife
in the distance, I am captivated by all of the activity within this unique landscape. I search for
reminders heart-shaped rocks, multi-colored leaves, wild flowers, or flotsam and jetsam along
the Delaware River. These vistas and artifacts forge a memory connection to specific times and
places. They are the inspiration for imagery and content in my artwork that is a compilation of
visual journaling, painting, papermaking, collaging and printmaking. My process involves
working with various media while referencing discovered objects, memory, photo
documentation, field guides, global and world art histories.
To learn more about GG Stankiewicz:
Website: https://ggstankiewicz.com/
Website: https://www.artworkarchive.com/profile/gg-stankiewicz
Artwork Archive: It's an art inventory platform/database that I use to showcase my
artwork, inventory my artwork and manage my art practice.
IG: @gg.stankiewicz.studio
WhatsApp: GG Stankiewicz
LinkedIn: GG Stankiewicz
Read More »