r(E)volutionary Woman:
a podcast by and about women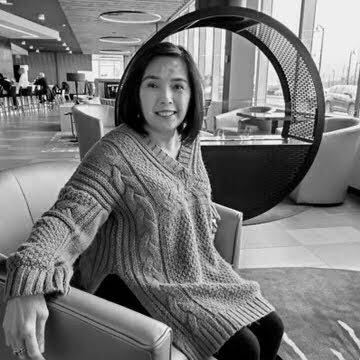 Tes is a long-time blogger and foodie. For the past 10 years, she's focused her blog and work around women's issues. This is her long-form interview podcast. She's lined up women activists and volunteers from around the world to tell their stories and the stories of the women they work with.
Today, Tes speaks with April Martini. April spent the first 15 years of her career exploring all of the ins and outs of agency life. A believer that learning never stops, and the more experiences we amass, the better we are able to solve life's many challenges, April has made conscious moves throughout her career to do just that. With a design and MBA business foundation, plus years spent in agencies from branding to design to CPG to advertising to production, April spent her days doing much more than the work. What she knows is how to deal with tension, manage people and personalities, and how to identify and sell the right work to the right clients, which is what really matters in business. She brings her expertise to help others do it even better, especially when it comes to building new capabilities and the teams to support them. April firmly believes that fundamental to success in business is the ability to network, and that as a result, strong, authentic relationships open doors and move businesses forward.
To learn more about April Martini:
Email: april@forthright-people.com
Website: https://www.forthright-people.com/
IG: https://www.instagram.com/forthrightpeople/?igshid=YzAyZWRlMzg%3D
FB: https://www.facebook.com/forthrightpeople.marketingagency/
LinkedIn: https://www.linkedin.com/company/forthright-people/
Read More »