r(E)volutionary Woman:
a podcast by and about women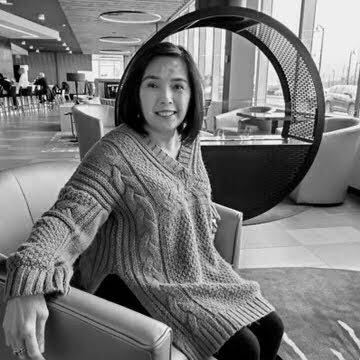 Tes is a long-time blogger and foodie. For the past 10 years, she's focused her blog and work around women's issues. This is her long-form interview podcast. She's lined up women activists and volunteers from around the world to tell their stories and the stories of the women they work with.
Today Tes talks with Dr. Eve Krief. Dr. Krief has been practicing general Pediatrics in the town of Huntington for over 22 years. She attended Undergraduate School at the University of Michigan in Ann Arbor where she majored in Comparative Literature. She went on to receive her medical degree from Tel Aviv University. She completed her Pediatric Residency training at Schneider Children's Hospital of Long Island Jewish Medical Center. Dr. Krief is on the executive committee of the Long Island-Brooklyn/Queens chapter of the American Academy of Pediatrics, where she serves as Legislative Advocacy chair. She is an outspoken advocate for children and was recognized as the "Woman of Distinction" for Suffolk County's 18th Legislative District in 2018. She received the American Academy of Pediatrics Outstanding Achievement Award in 2019 and a NYS Senate Commendation Award in 2019 for her advocacy work. She is the founder of Long Island Inclusive Communities Against Hate and sits on the steering committee of the Town of Huntington's Anti Bias Task Force.
Read More »