r(E)volutionary Woman:
a podcast by and about women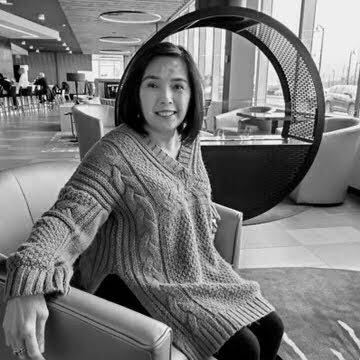 Tes is a long-time blogger and foodie. For the past 10 years, she's focused her blog and work around women's issues. This is her long-form interview podcast. She's lined up women activists and volunteers from around the world to tell their stories and the stories of the women they work with.
Today, Tes talks with Radhika Gajulapalli. Radhika was born in India and came to the United States in 1973. She grew up in Flushing, NY and later moved to a suburb on Long Island. She has a bachelor's in accounting with a minor in Computer Science. After working in the IT industry for over ten years, she left the industry to devote her time and energy with Heart and Hand for the Handicapped, a non-profit organization that supports handicapped children in the United States and India. With her accounting and computer background, she was able to streamline their accounting and fundraising efforts, first as the Treasurer in 2013, before becoming the President of the organization in 2015, and then again in 2020.
To learn about Heart & Hand for the Handicapped, go to: www.hhhonline.org
Facebook: HHH – Heart and Hand for the Handicapped
To contact Radhika Gajulapalli: Twitter-@tweetrgi
Instagram – Rgi85
Read More »