r(E)volutionary Woman:
a podcast by and about women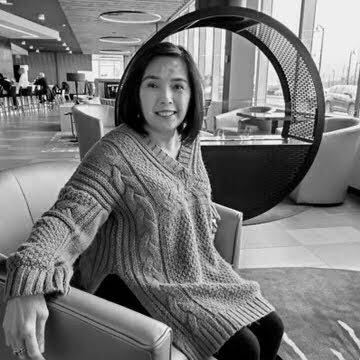 Tes is a long-time blogger and foodie. For the past 10 years, she's focused her blog and work around women's issues. This is her long-form interview podcast. She's lined up women activists and volunteers from around the world to tell their stories and the stories of the women they work with.
Today, Tes speaks with Dr. Ada Cheng. Ada is a professor-turned-storyteller, solo performer, and storytelling show producer. She was a tenured professor in sociology at DePaul University from 2001-2016 when she resigned to pursue storytelling and performance full time. She has been featured at storytelling shows and done her two solo performances all over the country. Ada is the producer and the host of five storytelling shows, including Pour One Out, Am I Man Enough?, Talk Stories: An Asian American / Asian Diaspora Storytelling Show, Speaking Truths Series, and This Is America: Truths through My Body. She creates platforms for people to tell difficult and vulnerable stories as well as for communities who may not have the opportunities otherwise. She is an adjunct faculty at Dominican University and a speaker for Illinois Humanities Speakers Bureau Program. She works full time as the Education and Outreach Specialist with Women's Leadership and Resource Center at UIC. Her motto: Make your life the best story you tell.
Ada Cheng, Ph.D.
Most Recent News:
This Is America: Truths through My Body is part of programming for 2020 Cook County Racial Equity Week
Recipient for Asian Giving Circle Grant with National Cambodian Heritage Museum (2019-21)
Speaking Engagements:
Road Scholars Speakers Bureau, Illinois Humanities (2019-2022)
https://www.ilhumanities.org/program/road-scholars-speakers-bureau/
Storytelling Show Producing/Hosting:
Am I Man Enough?
Pour One Out: A Monthly Storytelling Series
Speaking Truths Series
Talk Stories: An Asian American/Asian Diaspora Storytelling Show
This Is America: Truths through My Body
Contact Info and Social Media:
Email: sj.ada.cheng@gmail.com
Website: www.renegadeadacheng.com
Facebook: www.facebook.com/ada.cheng.98096
Facebook: www.facebook.com/dr.adacheng/
Instagram: sjadacheng
YouTube: Renegade Ada Cheng
Read More »