r(E)volutionary Woman:
a podcast by and about women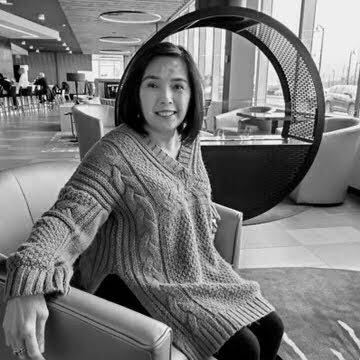 Tes is a long-time blogger and foodie. For the past 10 years, she's focused her blog and work around women's issues. This is her long-form interview podcast. She's lined up women activists and volunteers from around the world to tell their stories and the stories of the women they work with.
June Millington "one of the hottest female guitarists in the industry"(Guitar Player Magazine) has been making music since she was a child playing ukulele in her native Philippines. Having moved from Manila to California in the early sixties, she and her sister, bassist Jean, turned in their folk guitars for electric guitar and bass and formed a succession of all-girl bands. By 1969 they were in Hollywood with their band Fanny, one of the first all women's rock bands to be signed to a major label (Reprise). Through five successful albums and extensive touring of Europe and North America, Fanny served notice that women could do more than simply sing, they could write and play passionate rock 'n roll. As David Bowie said of the group in an interview with Rolling Stone:" They were one of the finest f***ing rock bands of their time … They were extraordinary: They wrote everything, they played like motherf***ers … They are as important as anyone else who's ever been, ever …" (RS, January 2000). In 1975 June played on Cris Wiliamson's "The Changer and the Changed" which launched her involvement in the genre of women's music, and which led to being a co-founder and Artistic Director of the Institute for the Musical Arts [IMA], a non-profit organization for women and girls. IMA [www.ima.org] has been hosting Rock 'n Roll Girls Camps each summer since 2002, and has grown into an internationally known teaching, performing and recording facility supporting women in music and music-related business. The founding board included activist/writer Angela Davis and acclaimed engineer/producer Roma Baran (Laurie Anderson, Rosalie Sorrels). June released her autobiography "Land of a Thousand Bridges: Island Girl in a Rock 'n Roll World" in 2015; Bobbi Jo Hart's documentary, "Fanny: The Right to Rock" is currently being released amid much excitement.
June's latest album, Snapshots was just released via IMA on her label Fabulous Records (all proceeds support programming). Available at https://www.ima.org/snapshots/
To learn more about June Millington:
www.ima.org
https://www.facebook.com/june.millington.1/
and of course, the fundraiser for Jean,
www.gofundme.com/jean-millington-go
Photo credit:
Marita Madeloni
Read More »