r(E)volutionary Woman:
a podcast by and about women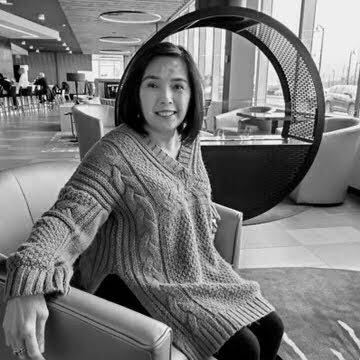 Tes is a long-time blogger and foodie. For the past 10 years, she's focused her blog and work around women's issues. This is her long-form interview podcast. She's lined up women activists and volunteers from around the world to tell their stories and the stories of the women they work with.
Today, Tes talks with Osprey Orielle Lake. Osprey is the Founder and Executive Director of the Women's Earth and Climate Action Network (WECAN) International dedicated to accelerating a global women's climate justice movement. She works nationally and internationally with grassroots and Indigenous leaders, policy-makers and scientists to promote climate justice, resilient communities, and a just transition to a decentralized, democratized energy future. Osprey serves on the Executive Committee for the Global Alliance for the Rights of Nature and is the Co-Director of the Indigenous Women's Divestment Delegations, and actively leads WECAN's advocacy, policy and campaign work in areas such as Women for Forests, Divestment and Just Transition, Indigenous Rights, a Feminist Agenda for a Green New Deal, and UN Forums. Osprey is the author of the award-winning book,"Uprisings for the Earth: Reconnecting Culture with Nature."
To learn more about Osprey Orielle Lake and WECAN International:
Facebook: https://www.facebook.com/WECAN.Intl
Twitter: @WECAN_INTL
Instagram: @wecan_intl
Photo credit: Erik McGregor
Read More »