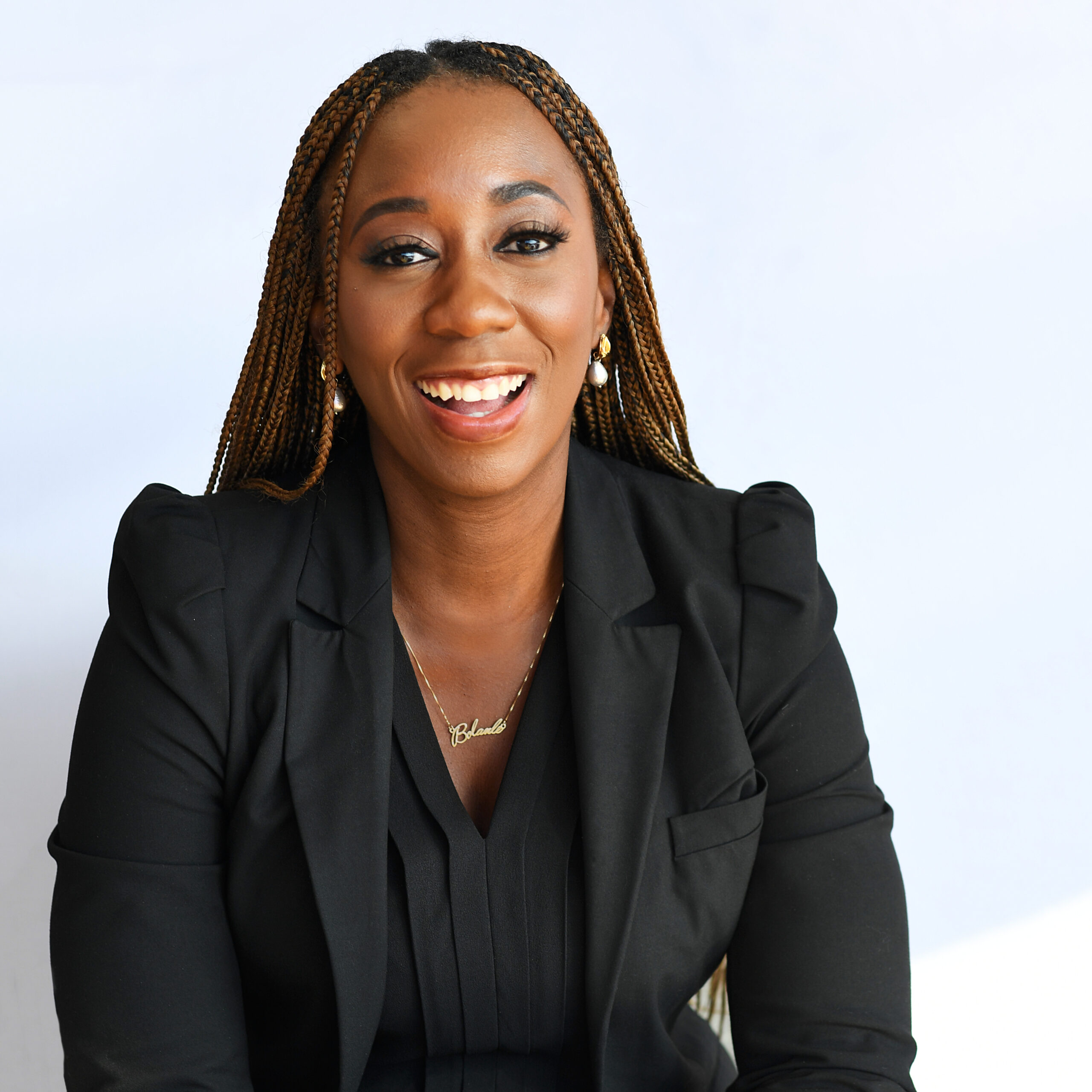 Bolanle Williams-Olley is the CFO and co-owner at Mancini Duffy, a national design firm with a 100+-year-old history and tech-forward approach based in New York City, where she oversees the firm's financial and operational performance. She has over 15 years of experience working in the AEC industry with a strong background in financial analysis and strategic initiatives. At her core, she thrives on building relationships between finance and management teams to ensure the overall financial success of projects and her firm. Her clients include American Airlines, Soho House, Brooklyn Nets, Boqueria, Verizon, and NBC Sports Group.
She is a dynamic leader within the AEC industry who has been a guest panelist for the American Institute of Architects' Women's Leadership Summit, National Organization of Minority Architects 47th Conference, and Mother Honestly Summit. Bolanle is passionate about service and is the founder of several impact organizations:
SheBuildsWaves: a collective of women who make waves in the built industry by engaging each other and striving for more, together
SheBuildsLives: a non-profit focused on addressing the needs of children and improving the quality of education in low-income schools and communities in Nigeria
REACHNigeria: a connector hub that creates awareness about NGOs and volunteer opportunities across Nigeria
SheBuildsMoney: a company to help small design firms with financial solutions to empower these firms to be successful and thrive, financially
Before her current position at Mancini, she served five years as Senior Project Accountant at Skidmore, Owings & Merrill (SOM) and five years as Project Accountant at HLW. She holds a Masters in Education & Social Policy from NYU, Masters in Applied Mathematics, and a Bachelors in Mathematics from the City University of New York, Hunter College. Bolanle is a board member of the Beverly Willis Architecture Foundation (BWAF).
She is also the author of the best-selling book, "Build Boldly: Chart Your Unique Career Path and Lead with Courage". She is married with two kids and obsessed with throwing fun, themed parties.
To learn more about Bolanle Williams-Olley:
Instagram: https://www.instagram.com/bolanle_hq/
LinkedIn: https://www.linkedin.com/in/bolanlewo/
Twitter: https://twitter.com/bolanle_hq
To learn more about Mancini Duffy:
Website: https://www.manciniduffy.com/
Instagram: https://www.instagram.com/mancini_duffy/
LinkedIn: https://www.linkedin.com/company/mancini-duffy/
Facebook: https://www.facebook.com/manciniduffy/
Twitter: https://twitter.com/mancini_duffy/
Bolanle Williams-Olley's book on Amazon:
https://www.amazon.com/Build-Boldly-unique-career-courage-ebook/dp/B09HR6JC4Y?tag=mochaglobal07-20&ascsubtag=srctok-b99c3220a1647a1f&btn_ref=srctok-b99c3220a1647a1f