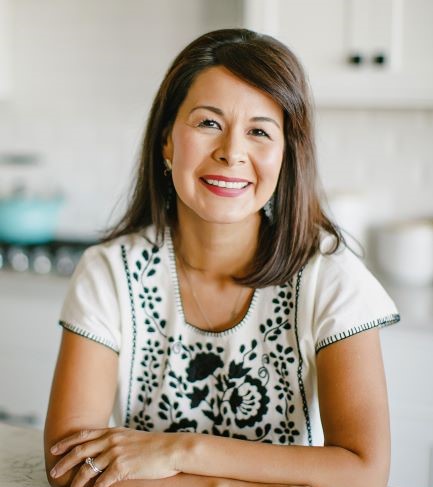 Yazmin Castañeda is a first generation Mexican-American that currently lives in Austin, Texas with her daughters and husband. She was born in California and grew up in Tijuana, Mexico. After 20+ years in the Real Estate industry, Yazmin decided it was time to pivot and pursue a different path that would better align with her personal values and her entrepreneurship spirit.  In 2020, Origin Mexico was born with a mission to share Mexico's heritage through the beauty of artisanal goods while helping artisan women share the craftsmanship that has been passed down through many generations.  She is on this life path due to the many sacrifices made by her family and her goal is to honor those sacrifices by helping others that are seeking a better future for their families, just as her family did many years ago.
Yazmin enjoys traveling, cooking, reading and is working on being more present to better enjoy those small yet beautiful moments in life.
Updates on Origin Mexico and Yazmin Castañeda:
Origin Mexico has grown their partnerships with Mexican artisans and now work with artisan families in 9 regions of Mexico. They have also expanded their pop-up events to cover Houston, Dallas, Waco, Austin, and soon, San Antonio.
Yazmin Castañeda recently joined the Hispanic Women's Network of Texas as a board member.
To learn more about Yazmin Castañeda: 
Website: https://originmexico.com/
IG: https://www.instagram.com/origin_mexico/
FB: https://www.facebook.com/originmexicogoods