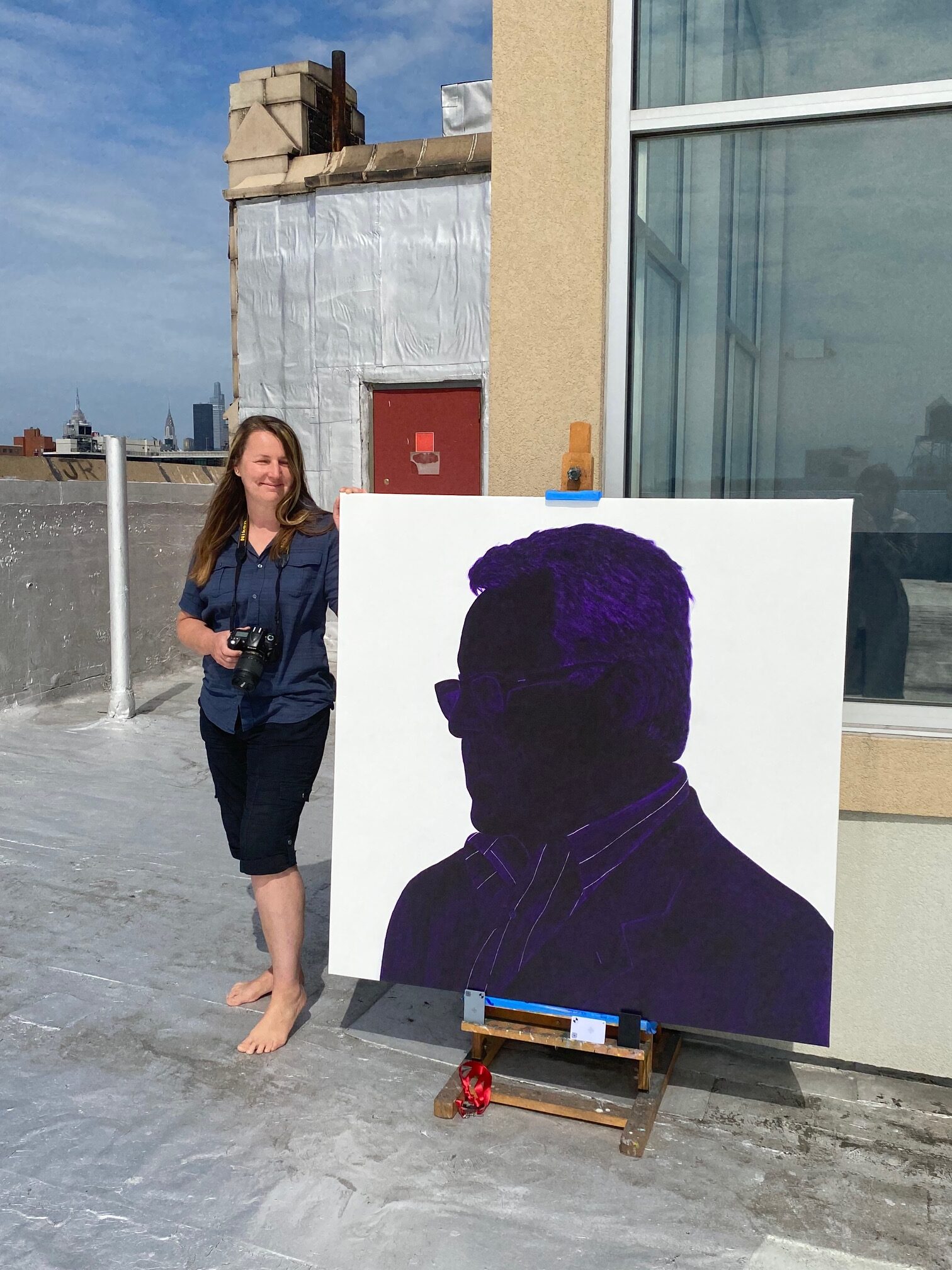 Today, Tes speaks with Hana Shannon. Hana is a classically trained painter from the Czech Republic specializing in portraiture. She received her Master's degree in painting at the Academy of Fine Arts in Prague and moved to the US over a decade ago to pursue her painting career. The energy and freedom of NYC have always provided great inspiration.
Her favorite show and personal biggest achievement was the exhibition of her portraits in the storefront windows of Bergdorf Goodman at the corner of 57th street and 5th avenue. The direct connection with the viewers seeing her work in a "non-gallery" setting was a unique experience.
Known for her vibrant use of color, Hana has developed a new body of silhouette paintings which is a departure from her past work. Hana is reimagining silhouettes in a new and very personal way: her large silhouettes are both monumental and representative, and the use of deep colors distinguishes the artist from her peers. The unusual use of color extends the narrative possibilities of this medium – typically monochromatic black-and-white.
Hana has exhibited at the Czech Cultural Center in New York on multiple occasions, including for the critically acclaimed group show, "New Bohemia – Reflect What You Are," in 2019, which was curated by Charlotta Kotik, Curator Emerita of Contemporary Art at the Brooklyn Museum of Art.
Her latest show, Czech Heroes, is finishing at STUDIO 34, in Long Island City where Hana has her studio.
To learn more about Hana Shannon:
Website: https://www.hanashannon.net/
IG: https://www.instagram.com/kluk_hanas/
Interview: https://zonenymagazine.com/?p=109