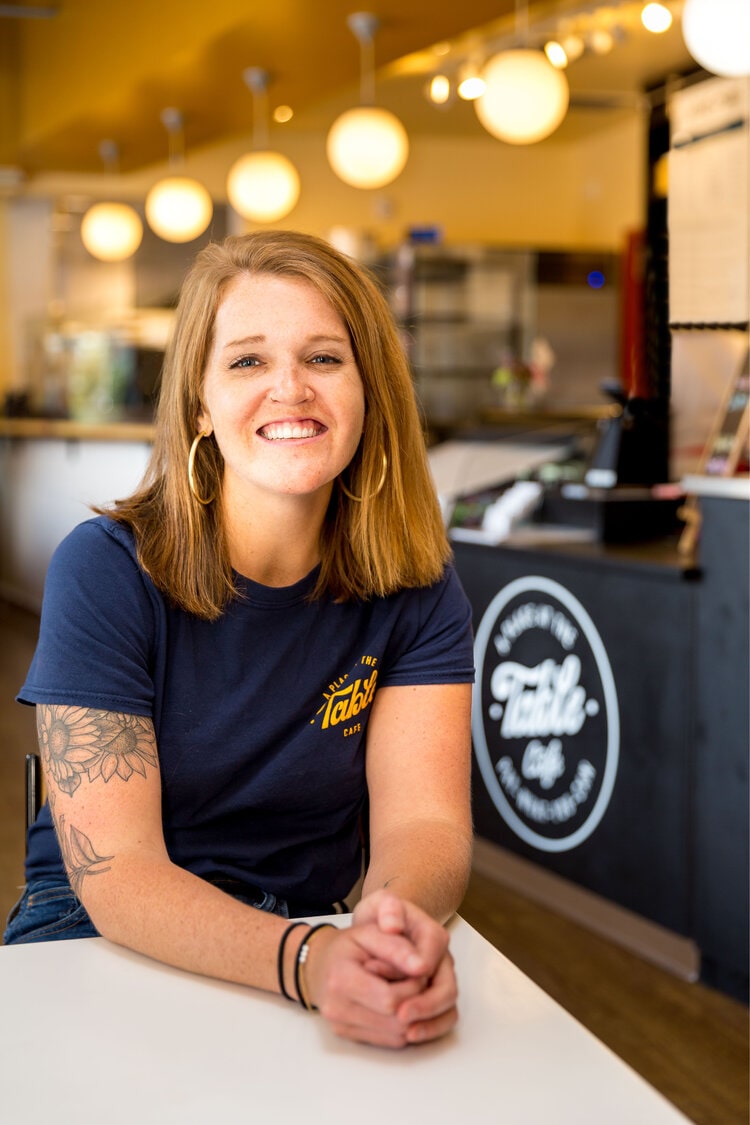 Maggie Kane first and foremost has a passion for loving people. Full on hype queen, she is a speaker, entrepreneur, and Executive Director with a special focus in nonprofits and small, killer coffee shops.
8 years ago, Maggie founded A Place at the Table, Raleigh's, NC's pay-what-you-can nonprofit cafe, which has fed thousands of humans some incredible food, and an even better community. She believes strongly in the power of unconventional communities and showing everyone she meets that they have a place at the table.
She is a proud member of the Downtown Raleigh Alliance board, Band Together Advisory Board, and Feed the Pack Food Pantry Advisory Board at NCSU.
She lives in Raleigh, loves to jump rope, and eats a large amount of peanut butter. She loves hiking in the mountains and hour-long tattoo appointments. You'll find her watching movies at the theaters in those big comfy chairs, skydiving, or breaking away for a quick 2-day weekend trip.
To learn more about Maggie Kane:
Table Instagram: https://www.instagram.com/tableraleigh/
Table Website: https://tableraleigh.org/
Segment on Kelly Clarkson Show: https://www.youtube.com/watch?v=kkQJeAFzZHc