r(E)volutionary Woman:
a podcast by and about women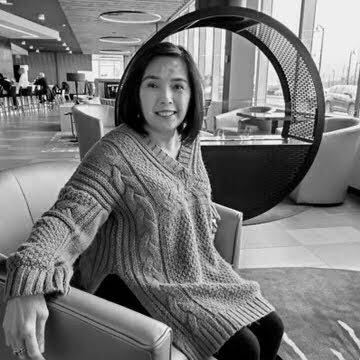 Tes is a long-time blogger and foodie. For the past 10 years, she's focused her blog and work around women's issues. This is her long-form interview podcast. She's lined up women activists and volunteers from around the world to tell their stories and the stories of the women they work with.
Today, Tes talks with Chrysula Winegar. Chrysula is Senior Communications Director at the United Nations Foundation, where she leads the New York public affairs team focused on UN system communications liaison and special initiatives. Prior to her current position, she founded Wake Up World Communications, a digital communications agency focused on social action, working with clients including the United Nations Foundation, Fox Searchlight, Malala Fund, EngenderHealth, Family Planning 2020 and many others. Her earlier career was in various marketing and communications roles in the private sector, including Ernst & Young, Estee Lauder Companies and NatWest UK.
To learn more about Chrysula Winegar:
Twitter: @chrysula
IG: @chrysula_w
Read More »