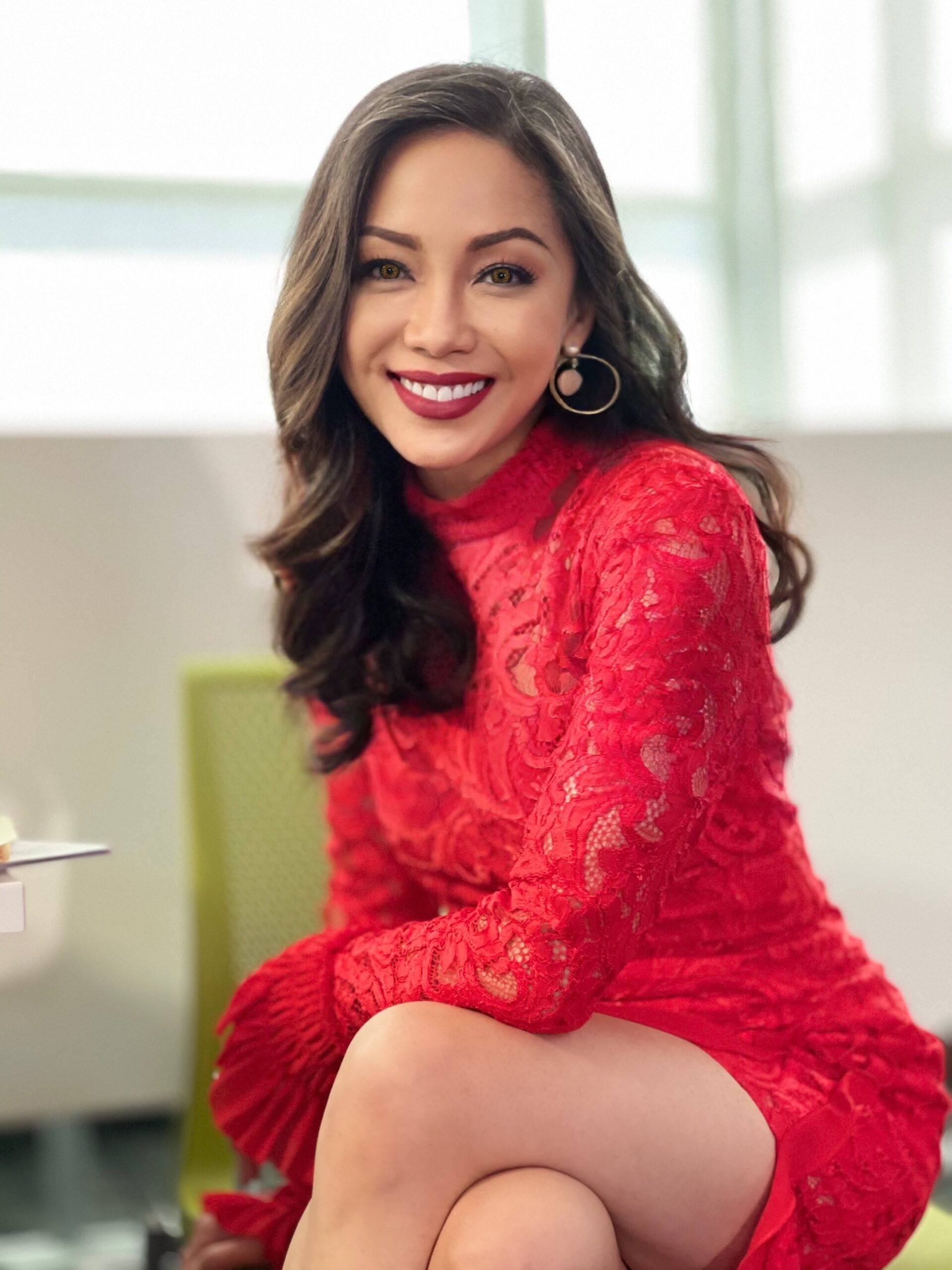 Today, Tes speaks with Jannelle So. Jannelle  is a Filipino-American media pioneer, who made a name for herself as the creator, and original host and producer of America's first and only daily talk show for and about the Filipinos, "Kababayan TODAY" on KSCI-TV LA18. The show that ran for 8.5 years under Jannelle's leadership, was also the longest-running Filipino daily talk show outside of the Philippines.
Jannelle is now CEO / Executive Producer of her own company which she launched in 2015-Jannelle So Productions, Inc. In July 2017, she launched her new weekly magazine/lifestyle show, "SO Jannelle" which airs on US-wide cable channel The Filipino Channel, the premier Global Filipino Channel, with replays on ANC; and with over-the-air distribution on KSCITV-LA18 in Southern CA.
Jannelle and her JSP team also produce internal videos for select corporate clients. During the pandemic, Jannelle has also become a hands-on mom to her 5yo daughter, Lilly and 2yo son, Leo; effectively balancing a thriving life of entrepreneurship and motherhood.
Jannelle's hard work and accomplishments as a media practitioner has been recognized by mainstream and Filipino organizations. This year, 2020 – Jannelle was included in the prestigious list of 100 MOST INFLUENTIAL FILIPINOS, to celebrate the 10 th year of TOFA, The Outstanding Filipinos in America, at the Carnegie Hall in New York City, to which Jannelle was first inducted in 2018.
In 2013, Jannelle received the Outstanding Community Reporting award from New America Media, on her story about human trafficking. In the same year, Jannelle was honored by The Los Angeles Filipino Association of Filipino Employees for her contributions to the Filipino- American media landscape. As well, she received the "Bayanihan" Spirit award from the historic Filipinotown neighborhood council. In 2011 Jannelle received an Honorable Mention from the Los Angeles Press Club at the 53rd Annual Southern California Journalism Awards. In the same year, she was also named as one of the 100 Most Influential Filipinas in the US by Filipina Women's Network.
Jannelle is also very active in social work and community service. She currently serves as Director of Strategic Partnerships of the National Federation of Filipino American Associations (NaFFAA-National) and on the Board of NaFFAA Greater Los Angeles region. In 2012 – Jannelle was the youngest person elected to the Board of Directors for Gawad Kalinga-USA, a non-profit group aiming to eradicate poverty in the Philippines by building communities through values-formation and social entrepreneurship. In 2013 – Jannelle was also invited to join the LA Associates Board of Teach for America, an American non-profit organization the aims to make education available to children of low-income families. She is also a passionate volunteer for the Center for the Pacific Asian Family (CPAF), a group dealing with domestic violence issues.
In 2012, Jannelle chaired the month-long Filipino American History celebration in the City of Carson, CA, for which she was recognized as "Supreme Bayani (Hero)" by the Filipino-American Chamber of Commerce in the SouthBay. Carson City officials in Southern CA came out with a proclamation on Jannelle's achievements.
Prior to migrating to the U.S. Jannelle was an accomplished media practitioner in the Philippines where she had a 6-year print and broadcast journalism career, which includes coverage of top local and international events such as the 1997 ASEAN Informal Summit in Malaysia, 1998 Asian Games in Bangkok and 2002 Asian Games in Korea, 1998 Philippine Presidential Elections, 2000 Centennial Celebrations in the Philippines, and 2006 NBA All-Star Weekend in Houston, Texas. She has also regularly covered the fights of Philippine boxing pride Manny Pacquiao.
In addition to TV, Jannelle also maintained a weekly lifestyle column and a separate weekly sports column in The Philippine Star, a national paper in the Philippines. Currently, Jannelle has also written a weekly column in Balita, one of the leading Filipino American newspapers.
Jannelle graduated cum laude with a BA in Communication Arts, and was awarded second honors of the entire graduating class from Miriam College, Inc., Philippines, where she was an honor scholar. In 1998, Jannelle was nominated to the Top 10 Most Outstanding Students of the Philippines. In Los Angeles, she took up a certificate course in print and broadcast Journalism at UCLA.
CONNECT WITH JANNELLE:
Email: info@jannellesoproductions.com
On YouTube: YouTube.com/SoJannelleTV
On Facebook: facebook.com/SoJannelleTV
On Instagram: instagram.com/SoJannelleTV
On Twitter: twitter.com/JannelleSo
On Kumu: @SoJannelle