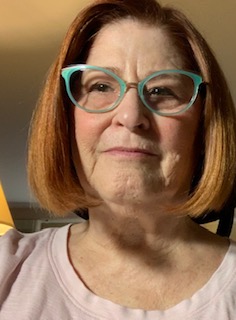 Today, Tes talks with Bette Levy. Bette has a Bachelor of Fine Arts from Ohio University and a Masters of Arts & a Masters of Education from Teachers College, Columbia University.
Prior to retiring in 2011, she worked for the New York State Office of Mental Health (OMH) for 38 years with primary expertise in children/ families and residential care. She was responsible for the development of a family & Youth advocacy movement. She was also responsible for developing national program guidelines for children's residential care.
Her secondary expertise at OMH was Disaster Risk Reduction. On September 11th, her office was forced into action due to the terrorist attacks and she served for 10 years as the lead disaster mental health & emergency preparedness liaison for NY State OMH to NYC Office of Emergency Management, NYS Emergency Management Office and to US Department of Homeland Security.
After retiring, she became an independent Management & Culture Change Consultant as well as a consultant at the US Department of Health & Human Services, Substance Abuse and Mental Health Services Administration (SAMHSA), Center for Mental Health Services and the Building Bridges Initiative, where she was responsible for developing and facilitating a National Youth Advisory Council. She has been the author or contributor to chapters in several books, guidelines, tip sheets and articles on working with youth and their families in residential care and Peer movements (youth & family). She also served as a consultant to the US Department of Justice, Fraud Division for Children's residential care services.
Her role at the UN/NY, is as SI's Main Representative and serves as Special Advisor to the International President for Relationships & Strategic Planning.
Soroptimist International (SI), a large Women's Rights organization working to transform the lives of women and girls in all their diversity across the life course. Soroptimist International and their five (5) Federations is a network comprised of over 72,000 club members in 121 countries, located in 3000 communities.
Final thought : a quote from Antoine de Saint Euxpery ..
"A Dream without a Goal is a Wish – A Goal without a Plan is just a Dream'